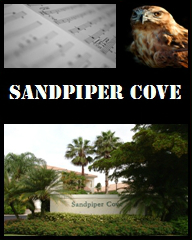 ... originally built by Ecclestone Signature Homes, these one-and two-story villas are framed by refreshing lake views and the Heritage golf course's 12th fairway. An intimate enclave of homes with Mediterranean architectural detailing and a community pool area.
DATE PALM 2 Bdrm, 2 Bath 1336 sq.ft. a/c
SABAL PALM 3 Bdrm, 2 Bath 1599 sq.ft. a/c
ROYAL PALM 3 Bdrm, 2.5 Bath 1902 sq.ft. a/c
ACACIA 2 Bdrm, 2 Bath, Den 1735 sq.ft. a/c
BOUGAINVILLA 2 Bdrm, 2 Bath, Den 1883 sq.ft. a/c
HIBISCUS 4 Bdrm, 4 Bath, Den 2680 sq.ft. a/c
Disclaimer: Area calculations are as stated in offering plans and may differ from actual conditions. Every effort has been made to maintain the accuracy and precision of the information furnished. However, no guarantee expressed or implied is made by Stephanie Heist.