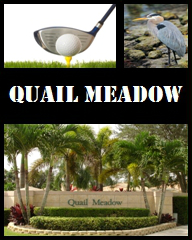 ... originally built by Ecclestone Signature Homes, these one-and two-story single family homes offer outstanding views of the fairways of Heritage # 1, #2, # 10, and # 11. Close to the Ibis clubhouse, these homes offer 2 and 3 bedrooms and an extremely convenient location.
HEATHER II 3 Bdrm, 2 Bath 1638 sq.ft. a/c
WILDWOOD II 3 Bdrm, 3 Bath 1923 sq.ft. a/c
BRIARWOOD II 3 Bdrm, 2.5 Bath, Loft 2078 sq.ft. a/c
Disclaimer: Area calculations are as stated in offering plans and may differ from actual conditions. Every effort has been made to maintain the accuracy and precision of the information furnished. However, no guarantee expressed or implied is made by Stephanie Heist.