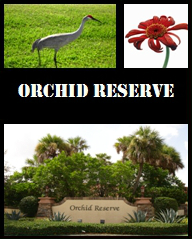 ... originally built by Vintage Properties, this neighborhood was a continuation of elegant coach homes in a larger setting. Arranged as 25 buildings, these residences offer fabulous views of Tradition golf course #8 or the Grassy Waters Preserve. Maintenance-free living, again, with all the space, privacy and luxury of a single-family home.
SEDONA 2 Bdrm, 2 Bath, Den 1964 sq.ft. a/c

SANTA BARBARA 2 Bdrm, 2 Bath, Den 2356 sq.ft. a/c

SANTA CRUZ 3 Bdrm, 2 Bath, Den 2627 sq.ft. a/c

VENTURA 3 Bdrm, 3.5 Bath, Den 2830 sq.ft. a/c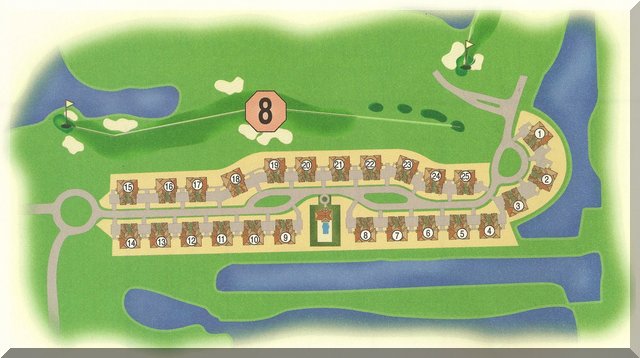 Orchid Reserve Site Plan
Disclaimer: Area calculations are as stated in offering plans and may differ from actual conditions. Every effort has been made to maintain the accuracy and precision of the information furnished. However, no guarantee expressed or implied is made by Stephanie Heist.